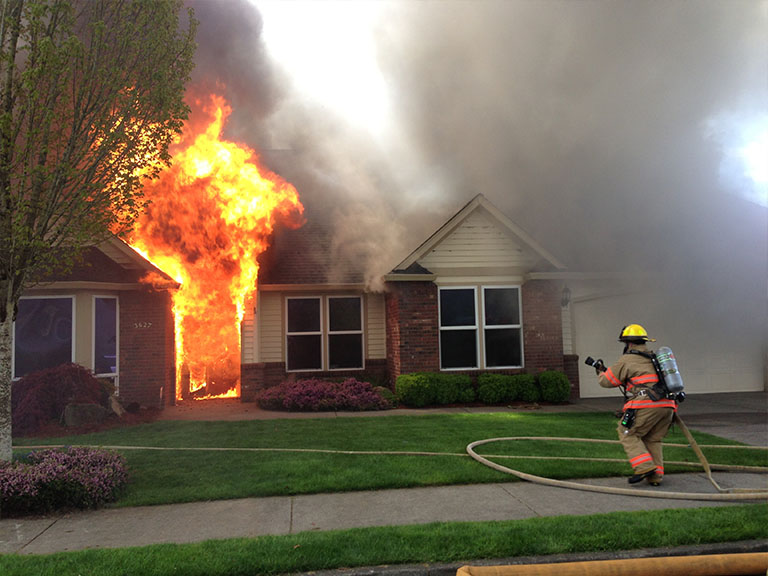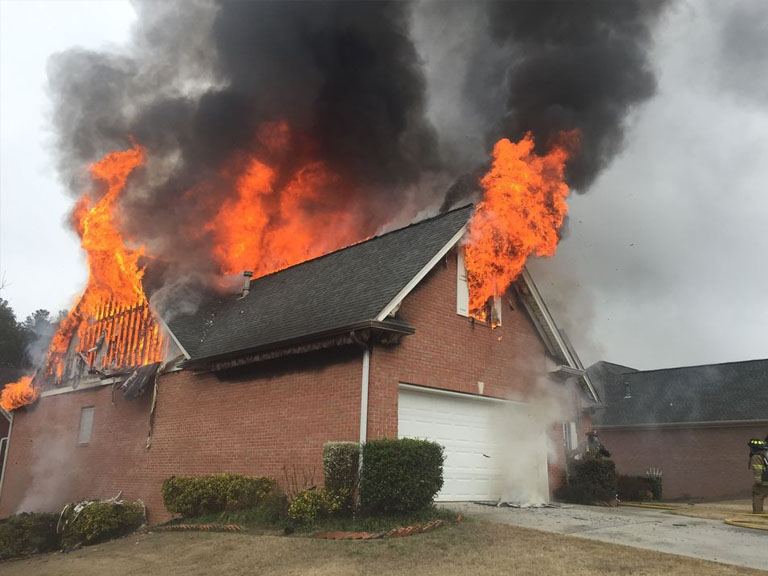 Unfortunately, fire damage happens so fast that it often destroys most of the property and what was inside it. When we get the opportunity to help a homeowner salvage their possessions and valuables, we feel a sense of pride in the services we can provide you.
In times of disaster, we want to be your sense of peace. With such overwhelming circumstances, we understand the necessity of having a trustworthy and reliable crew to restore your home and get you back in it safely as soon as possible.
The fire damage restoration process often goes something like this –
Initial Damage Inspection – We assess the damages that your property has suffered, and determine the proper plan of action to prevent permanent discoloration of appliances, walls, and any other porous materials. This is typically the time you're presented with a quote, and DRR will help you with any insurance claim questions you may have as well. If you accept the pricing terms, the following steps will occur.
Protection & Ventilation – We take all the steps necessary to protect ourselves and the occupants of the building, and to keep ourselves from breathing in the toxic residue, we open the house and properly vent it.
Cleaning – we'll use our professional cleaning equipment to rid your furniture, appliances, walls, decorations, electronics, and more of soot or any residue the fire has left behind.
Odor Treatment – our specialized odor removal machines will skillfully and permanently remove all odors.
Restoration – any damaged parts of your home or property will be rebuilt and painted to match your current existing interior.
This is not a simple project, and while you may think that it's a DIY that can be tackled without professional equipment, you'll be left with a potentially hazardous living condition. Ensure all of your possessions are properly restored to pre-damage condition.
Unexpected Damage, Reliable Restoration

Our company is licensed, bonded, and insured for your safety. We get the job done right the first time.

Customer service is our priority, and having a local, Memphis-based restoration company is important. We're not a big chain of stores, we're a small crew of extremely talented and trained professionals that understand the proper way to treat a customer's house.
Contact Disaster Response and Restoration today at 901-213-8121, or email us at info@drrmemphis.com.